In today's mobile-centric world, smartphones and tablets have become an integral aspect of both personal and professional lives of every individual.
Our pulse connect secure SSl VPN and pulse workspace enables workers to securely use their personal mobile device for greater productivity
The concept of mobility has led the IT teams to keep up with their workforce's demand of being connected 24/7 with their personal devices with their work. IT administrators have had to re-evaluate their security policies to align and support mobile initiatives-BYOD. Concerns over data leakage and compliance risk, and lack of IT resources are causing worries for the quick adoption of this trend hampering the organizations chances of optimizing efficiency. This is where Pulse Secure plays a key role in helping the workforce turn much more productive than usual.
Headed by a technology afficianado with experience across the cloud, mobility, networking, security and collaboration markets, Sudhakar Ramakrishna, CEO of Pulse Secure articulates, "I've always been a believer that security should be enabling access and not enforcing control." Implementing his belief at his work, the San Jose, CA based firm's easy onboarding, compliance enforcement, and a seamless user experience for BYOD and mobile devices, enables enterprises to balance business security with user productivity. With the goal of keeping their customer's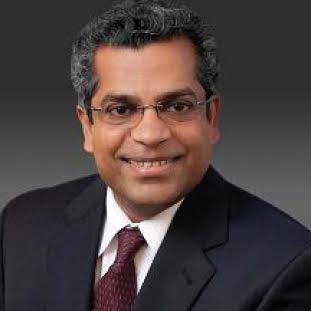 "We also offer the right amount of control to IT needed, without invading the device owner's privacy with our Pulse Workspace solution," adds Ramakrishna. The solution also delivers container security that supports any mobile app without modification. These Pulse Secure end-to-end security solutions
empower customers' BYOD workers to be productive at all times.

In one such case of customer engagement-with Juniper Networks-Pulse Secure allowed the employees to access more applications, and enable them to be more productive anywhere, anytime, and from any device. The firm was also successful in protecting the confidential information and intellectual property effectively. Implementing Pulse Secure's Pulse Connect Secure and Pulse Workspace solutions, Juniper helped their employees to connect seamlessly, collaborate anywhere, and enjoy more flexibility. "We enabled our clients' employees to stay connected to the productivity tools and services they need-while Juniper's rigorous security standards are upheld," says Ramakrishna. Pulse Secure ensured that Juniper's employees were using their personal smartphones and tablets for performing every activity at the workplace-check email, make phone calls, collaborate, and access resources.

In the years to come, Ramakrishna is working with a mission in mind-to stir Pulse Secure toward providing best-of-breed secure access and mobile security solutions to both enterprises and service providers. "Over the long term, our customers and partners can expect to see Pulse Secure positioning itself to become more relevant to customers through increasing its visibility and risk compliance solutions," says Ramakrishna. "Furthermore, we are also exploring our role in enabling and securing the IoT market through technology relationships."