Since its inception, TekCommands, a Michigan based software company, has based its work on a simple yet effective belief-a good software solution should be technology agnostic, simple, portable, and scalable. That's exactly what reflects in the company's efforts towards simplifying the complexities involved in enterprise software development and deployment projects, where time and budget are of utmost importance. With the help of its technically skilled software developers, TekCommands specializes in engineering rapid application prototyping and enterprise application development tools. Based on an O3 (Onsite-Onshore-Offshore) model, the company offers a full project development cycle-business analysis, project design, deployment and support, state-of-the-art development processes, and comprehensive quality assurance.

The company's software products and services inherit a technology neutral design and are based on open standard technologies. This significantly helps in reducing unwanted expenditure and speeds up the development lifecycle-owing to the availability of many ready-to-use components for virtually any system. With the help of its three core products-ENTWIN, SNAPLETTE, and Tek-CADRE, TekCommands provides its clients with ERP (Enterprise Resource Planning), CRM (Customer Relationship Management), procurement, and e-learning services. TekCommands' Snaplette, an EAD (Enterprise Application Development) tool, enables organizations to rapidly build and deploy their e-business
infrastructure and systems such as business objects, enterprise information portals, and many more. Snaplette is based on the principles of "ONTOLOGY based Code Generation Technology" with automatic code generation across any platforms, including wireless. Snaplette is a powerful framework for EAD based on the XML paradigm and related technologies, and brings a higher level of abstraction and ease to consolidated application development and management.

Snaplette offers the ideal rapid application development platform, combining the benefits of a visual modeling and automated construction system at a very high level of abstraction, technology neutral development and technology optimized deployment procedures. EAD also generates the EJB (Enterprise Java Bean) components and helps the developer or business analyst to concentrate only on business logic.

TekCommands' ENTWIN is an Enterprise DataMobile Portal development and deployment solution. It provides the user with a single, web portal style interface on business processes and corporate knowledge by transparently integrating and leveraging information and applications across the systems of an enterprise. ENTWIN offers data retrieval and basic OLAP (Online Analytical Processing) functionalities like Slice, Dice and Filter. It can be used to trace the information path between the functional divisions in an organization. Integration with ENTWIN enables the user to switch to a form-view of the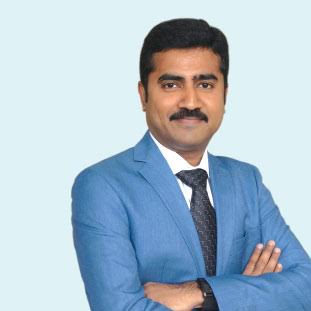 application and also to transform from one application to another. The enterprise solutions market has shifted from the client server based to web enabled models, and in this context, ENTWIN gains relevance, and competitive advantage.
Apart from the software development tools and services, TekCommands also supports its clients in project rescue and partner programs. The company has years of experience in saving projects that were considered a complete failure, and has top qualified specialists who can tackle a challenge of any complexity. While working on the rescue projects, TekCommands minimizes risks and helps in attaining a client's business objectives at the lowest costs.
TekCommands believes that in the future, the most vital and competitive parameter for businesses will be relationships with their product customers. Therefore, the company envisions building a world-class portfolio of quality enterprise level products. TekCommands also aims to be one of the world's foremost centers in the development of effective enterprise level applications and innovative solutions for customers.