PEOPLE IN SUPPLY CHAIN MOTIVATING AND INNOVATING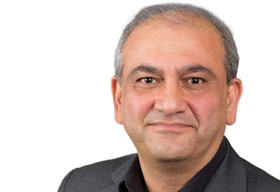 And as millennials increasingly start to make up more of the broader workforce, the gap continues to widen, from a combination of the retirement of the baby boomer generation and less millennials entering the industry. The challenge has emerged to attract and engage the younger generation and invest in training to keep up with the changing needs of the industry.
Recruiting and Hiring
To manage the industry shift, we need to begin to look at a different recruitment and hiring strategy focused on bringing in a more diverse pool of candidates.
Traditionally, "diversity" was centered on gender, nationality and ethnicity, but now its needs have broadened to include different education pools not previously considered. This includes specialized universities, military schools and different majors that take advantage of new skillsets.

In a new pool of candidates, supply chain managers should be looking at new technical expertise, including the knowledge and aptitude to learn new manufacturing technology and the software systems SCMs use to do their jobs well. In a digital-first industry, the ability to innovate legacy systems, build in new tools like predictive analytics, and incorporate customer experience services is a necessary part of the strategy.

Business acumen is now required as a fundamental skill to understand the financial impact of decisions and understand customer needs and requirements. And strong leadership skills in candidates showcase an ability to motivate and do their jobs well.

Attracting New Talent

While the perks and benefits of a higher salary are always important, no matter the company or the role, engaging a younger, more skilled workforce requires demonstrating a strong mission. Today's generation is motivated by working for a company with strong values that provides purpose. Providing a rallying cry is an important part of attracting new talent. Tying in renewable energy promotion can appeal to employee attitudes around preserving the planet.

One of the key motivators and innovation drivers for supply professionals is to solve big problems for the customer. Progressive supply chain companies recognize that customers have different needs and requirements–mandating a differentiated or segmented supply chain to accommodate their customer's needs. This approach is highly strategic and attracts a new type of talent to the space.

In short, supply chain management has evolved into a technology-led, customer driven industry. To take advantage of this shift, the focus can't be on just the technology. The right talent equips supply chain management companies with the resources they need to fully leverage connected technologies to improve their business processes. The right personnel unravels the complexity of emerging technologies like IoT, helping the industry continue to innovate and stay relevant in this industrial revolution.